(Rochelle) roshell Men's yukata 5-piece set bathrobe belt geta cloth ba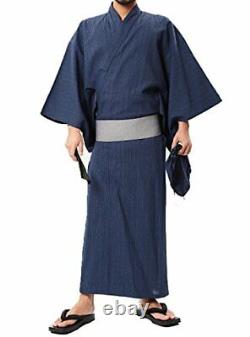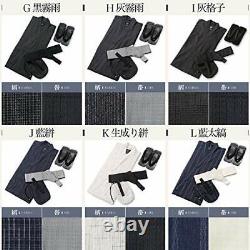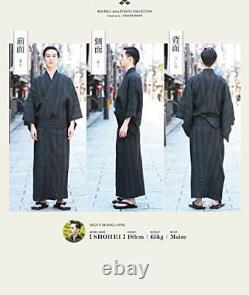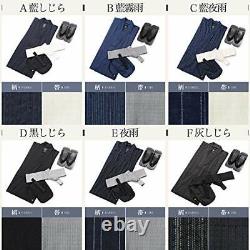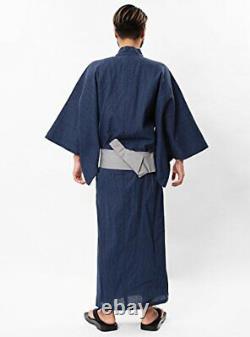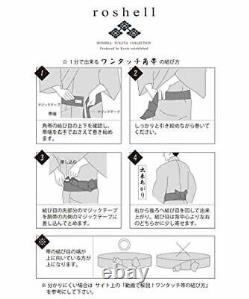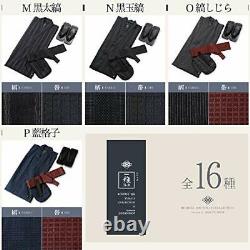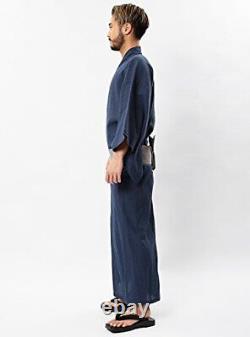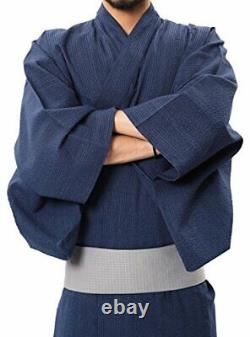 (Rochelle) roshell Men's yukata 5-piece set bathrobe belt geta cloth ba. This product data sheet is originally written in English. Thank you for visiting our page. (Rochelle) roshell Men's yukata 5-piece set bathrobe belt geta cloth bag [d3z]. [Color] black drizzle / Kuroshijira / night rain / KuroFutoshishima / black ball stripe / gray drizzle / ash Shijira / stripe Shijira / ash lattice / Unbleached Kasuri / Aikasuri / Ai drizzle / indigo Mr. The feeling of dough firmly while keeping the air permeability, the band also more easily able to dressing one-touch band of Velcro in a full-fledged texture, also to add a new contact color, what price is to remain the same as last year. This 5-piece set of yukata-band sense geta, drawstring bag. For Collectors Be sure to read even non-collector customers. Please do not order if you need perfect condition without tears, dents, dirts. We are treating new item, but there is possibility that item has tears, dents, dirts. Above all, we unpack boxes and cases to inspect the contents. At that time, the box or case may be slightly scratched, stained, or may have traces of the tape removed. Furthermore, although packing should be done with great care, the risk of damage to the boxes and/or cases during transportation is very high, because of the long distance transport between international destinations. [Note : Pre-Order (P/O), Unreleased products, Remanufactured products]. We also list items that are not yet on sale. As a result, we have to keep our customers waiting for the goods to arrive for a long time. In this case, we recommend that the customer cancel once the order and order it again just before the launch. In addition, please understand that manufacturers often change the sales content, date, and quantity. We would highly appreciate your kind understanding. Japanese products often have manufacturing plants in countries other than Japan (such as China and Vietnam). For example, even if "Made in Japan" is mentioned on the listing page, the same product may be divided among factories in Japan, factories in China, and factories in Vietnam. Products listed as "Made in Japan" on the list page are designed by Japanese company, prototyped in a factory in Japan, and checked for performance and quality. After that, in the mass production stage, it may mean that part or all of the total production volume has been transferred to an overseas factory. Of course, overseas factories are manufactured using the exact same manufacturing process as Japanese factories, and quality control is performed.
Your understanding would be highly appreciated. We treat Japanese Market Usage Items. So items have only Japanese Manual & Menu Language. Japanese Menu Only : Panasonic Camera English Menu available : Nikon, Canon. Voltage:100V, Plug :Type A, FM Tune:70-90MHz Please check your country's condition for use.
US, CA, GB, FR, DE. Is going up, so we are very soory but we don't recommend purchasing from U. Customers, because the number of airplane has been significantly decreased. And also please do not place an order if you want the product delivered in a hurry. Customer's understanding of delayed arrival of parcels would be highly appreciated. Choose the service with track number.
Since the countries that can be sent differ depending on each company, the most suitable company depending on the country will be selected. Unfortunately, in some countries even all three of these companies will not be able to send, in which case we will cancel your order. In such a case, we will not be able to deliver it, so we are sorry, but please cancel your order.
We do our best for you!!!! If you don't do that, you may not receive compensation and new item from us even if your item is damaged and lacked. [Li-ion Battery for Import banned countries]. Some countries United States, Australia, Germany, France, United Kingdom, Spain, Italy, Mongolia, SriLanka, Turkey, Nigeria and more. Does not accept lithium ion battery via EMS, SAL by Japan Post.
If the product is a lithium ion battery alone, we can not send to all countries. Please check your country's rule yourself. Due to airplane safety, sending it by air is prohibited by law. Then, we install the battery to the product and send it as an integrated product. This means we open the product box and touch the product, so we need to get your consent.
Cancel (for Products that cannot be removed with the dedicated internal battery). [Li-ion Battery for Countries that do not ban imports]. Even for countries where products containing lithium-ion batteries can be imported, it is obliged to attach lithium-ion batteries to the product itself due to Japan Post International Transport regulations. [Important Note: About products containing substances that are strictly prohibited from fire]. If you need such non-flammable substances, please do not order. We regularly examine the rules of each country to determine the products and countries to be exhibited. However, if regulations would change suddenly, we could not always follow. This item is in the category "Collectables\Ethnographic Collectables\Japanese Collectables". The seller is "niceculturefromtokyo" and is located in this country: JP. This item can be shipped worldwide.
MPN: 202344-103-242
Brand: roshell (Rochelle)

---